TechDex / Live Minder Hosting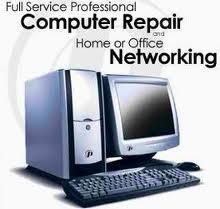 Designed for small business and entrepreneurs, the Live Minder Connect Hosting Plan is perfect for those that need the strength of commercial class hosting but only have a start up budget.
Beginning at just $7.99 a month and backed with the support of experienced programmers and systems admins, you'll never have to worry about the "technical stuff" again.
Each plan comes with 30 days of free marketing ($49.95/month value), and plans include 'standard' for the do-it-yourselfers who like to have control but wants the support just in case ($7.99/month), and 'managed' for those who'd just rather have someone else take care of it ($14.95/month).
For more information please call (919) 438-1083.
Live Minder Hosting Plans:
=============
Features/Tools
=============
– MySQL Databases
– SSL Support
– Webmail (spamassassin + antivirus protection; POP/IMAP support)
– FTP Access
– Web Statistics
– File Manager
– Web Apps
– Java Apps
– User Management
– Scheduled Tasks
– And more
=============
System
=============
– ngynx/Centos 6 (linux)
– Supports: SSL, Apache, ASP, SSI, PHP, CGI, Perl, Python, FastCGI, Ruby on Rails, Miva
=============
Marketing
=============
– Free Market Research & Trend Analysis ($150 value)
– Search engine submission to 1,000+ engines and directories
– SEO/Alexa Rank boost with social bookmarking and organic backlinking
– (Blogs) RSS submission to 100+ directories + Pinging to 900 syndicators
– 1,000 targeted visitors (from the Live Minder 'Connect' Business Network
– Free Membership in the Winning Blog Tactics member center as long as you're a customer ($21/month value.